Advertisements at the top of this page are placed there by Tripod.com and not endorsed by Bob Ower.
Bob Ower has been carving leather in Arizona for about 50 years. Shown on this page is the first saddle that Bob made. It was made many years ago for one of Bob's daughters.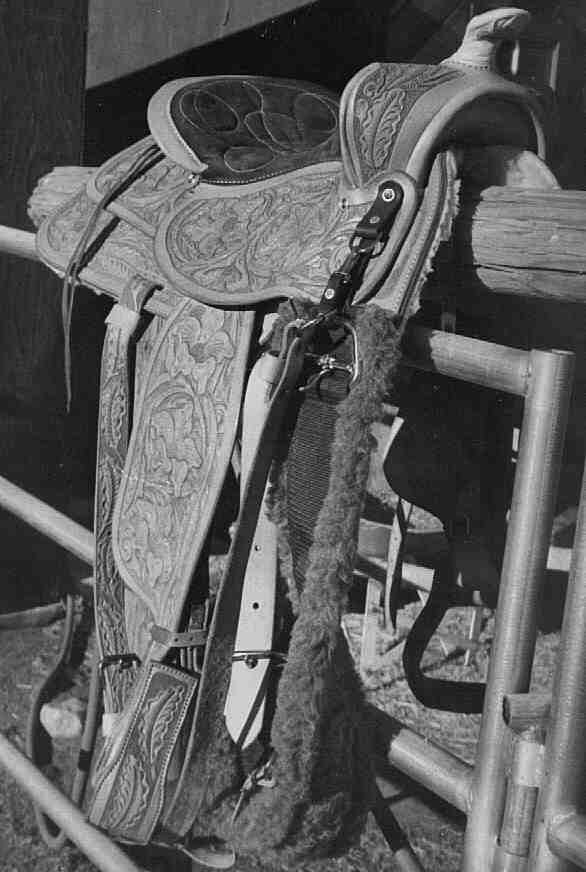 Bob no longer makes saddles, because of the time and space required.

ŠThe Leather Horseshoe (Robert C. Ower), Prescott, AZ May, 2000. All rights reserved. No design or other material on this page may be copied or used in any other way without the express written consent of Robert C. Ower.